Zand Morada
Cozy & comfort
z
Zand Morada Pattaya is a four-star stunning beachfront 4 star hotel, located on Jomtien beach, Pattaya, an endless long white sand dream. Just a 90-minute drive from Suvarnabhumi International Airport and 35-minutes from U-Tapao International Airport, the area is clean and calm, away from the chaos of downtown Pattaya, while still being close to various attractions such as botanical gardens, water parks, and cultural and religious sites.
Zand Morada accommodates a total of 195 guest rooms and suites. Every room comes with a terrace/balcony which features stunning views of the long white beach and ocean. The rooms are fully furnished with modern designed furniture, smart TV, WIFI Internet, as well as being equipped with various other amenities. Our entire team is dedicated to making your stay with us as gratifying and memorable as possible.
Read more...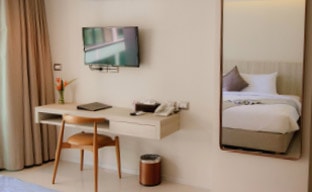 Dining
供应各类世界美食,亚洲菜,自助餐,进口葡萄酒啤酒,以及系列清新小饮,包括独家特制的鸡尾酒和无酒精鸡尾酒。另外,大屏幕还可以现场直播主要赛事。没有什么比在海边吃吃喝喝更让人惬意的了。(开放时间06:00—24:00)
Dining
我们的咖啡一角静静地等候着每一位咖啡爱好者。沉浸在白色玻璃咖啡屋可爱氛围中的同时,还可以享用一系列美味的甜品和新鲜烘焙:蛋糕,馅饼和蛋糖酥。记得让我们成为你快乐假期的一部分哦。
Promotions & Highlights
Cartoon Network Waterpark
Nong Nooch Garden & Resort
Cartoon Network Waterpark
Cartoon Network Amazon Waterpark is the top destination in Asia Pacific of all ages who love comedy and adventure which is located on the Eastern Seaboard in idyllic Bang Saray, only 15 minutes drive from our hotel.
Nong Nooch Garden & Resort
Nong Nooch Tropical Garden is a 500 acre beautifully landscaped botanical garden with a lot of activities such as sky walk, elephant riding, bicycle trough the garden, paddle boats and sightseeing bus rides.
The Sanctuary Of Truth
The Sanctuary Of Truth This wooden carve sculpture castle is located on Pattaya Na Kure (North Pattaya) and the purposes of decoration is to use art and culture as the reflection of an ancient vision of Earth, ancient knowledge and eastern philosophy.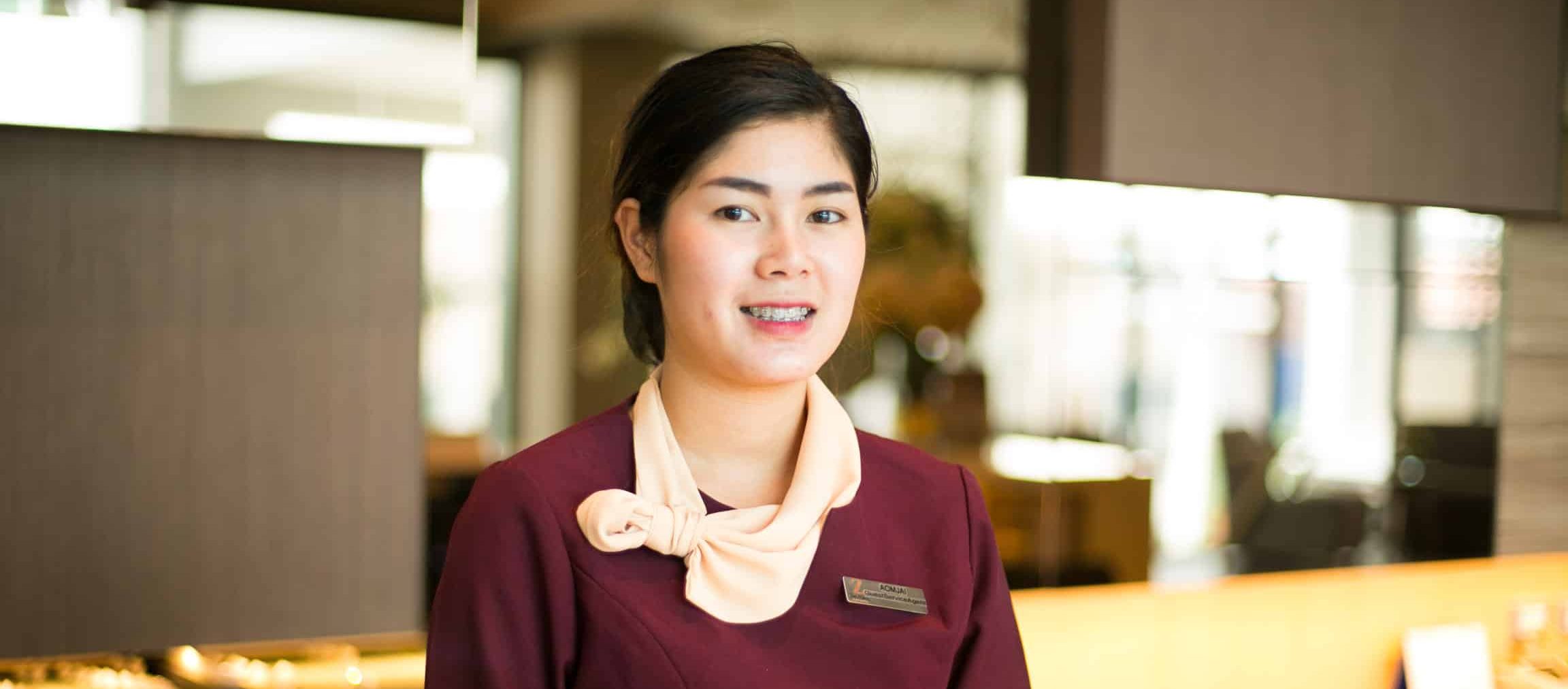 Front Desk
Our friendly front desk staffs are happy to help you check in/out, assist you with all your needs, and make sure you have a pleasant stay. We also provide laundry service, 24-hour security, car valet service, and free transfer to Central Festival, Walking Street, and Bali hai Pier. Limousine to the Airport. (Available 24 hours)
Reviews
The sea view rooms here are good value here. The view out over the Gulf of Thailand from your bed is stunning. The hotel is new and well put together. The rooms are a bit small, but the view more than makes up for this. They are clean and well maintained. The bathroom is fine, and the water was hot. The bed was really comfortable. The breakfast was varied and tasty. I'll be back.
"พนักงานบริการดี"
จองห้องพักแบบseaviewไป คือ วิวคุ้มค่ามาก มีข้อดีหลายอย่าง เช่น ไม่ไกลจาก family mart พนักงานบริการดีมาก ห้องน้ำก็น้ำแรง แต่ที่จอดรถค่อนข้างน้อย เสาร์-อาทิตย์ มีจัดสัมมนา และทัวร์จีน คนค่อนข้างเยอะ ทีวร์จีนชอบเสียงดีงตรงสระน้ำ อาหารเช้ารสชาติพอใช้ได้ อีกอย่างคือ ถ้าไปตอนหน้าฝนแล้วฝนตก น้ำจะซึมผ่านเข้ามาในห้องแต่ไม่มาก โทรเรียกพนักงานมา ก็มีแม่บ้านเอาผ้ามาซับให้ ถ้าเทียบราคากับการบริการนั้นถือว่าคุ้มค่า