Zand Morada
Cozy & comfort
z
Zand Morada Pattaya is a four-star stunning beachfront 4 star hotel, located on Jomtien beach, Pattaya, an endless long white sand dream. Just a 90-minute drive from Suvarnabhumi International Airport and 35-minutes from U-Tapao International Airport, the area is clean and calm, away from the chaos of downtown Pattaya, while still being close to various attractions such as botanical gardens, water parks, and cultural and religious sites.
Zand Morada accommodates a total of 195 guest rooms and suites. Every room comes with a terrace/balcony which features stunning views of the long white beach and ocean. The rooms are fully furnished with modern designed furniture, smart TV, WIFI Internet, as well as being equipped with various other amenities. Our entire team is dedicated to making your stay with us as gratifying and memorable as possible.
Read more...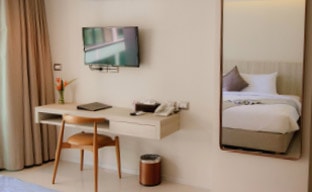 Dining
Nothing quite like cool food and drink next to the beach. Pladao café is located at
the front of the hotel beside the sea. Our unique beach café was designed in a pine
wood house, white wooden bar, and robe which reminds us of island life. Our
café serves tasted coffee, drinks, a bakery, a wonderful all-day brunch with selected
imported wines and beers, and a variety of refreshing drinks including a host of our
creative cocktails and mocktails.
OPEN DAILY: 09:00 – 23:00 Hrs.
Promotions & Highlights
Max Muay Thai Stadium Pattaya
Cartoon Network Waterpark
Nong Nooch Garden & Resort
Max Muay Thai Stadium Pattaya
Max Muay Thai Stadium Pattaya is a world-class entertainment of extreme Muay Thai which located on Sukhumvit rd, Central Pattaya opens every day from 10.00 – 19.00 hrs. and main boxing show on every Sunday from 19.20 – 21.45 hrs.
Cartoon Network Waterpark
Cartoon Network Amazon Waterpark is the top destination in Asia Pacific of all ages who love comedy and adventure which is located on the Eastern Seaboard in idyllic Bang Saray, only 15 minutes drive from our hotel.
Ramayana Waterpark
RamaYana waterpark is the biggest waterpark with 31 awesome water rides, 2 dedicated kid zones, a record big double wave pool, an amazing ride in the lazy river with mystical caves geysers and bubbles, relaxation area and more activities there. Located only 20 kilometers from South Pattaya.
Nong Nooch Garden & Resort
Nong Nooch Tropical Garden is a 500 acre beautifully landscaped botanical garden with a lot of activities such as sky walk, elephant riding, bicycle trough the garden, paddle boats and sightseeing bus rides.
The Sanctuary Of Truth
The Sanctuary Of Truth This wooden carve sculpture castle is located on Pattaya Na Kure (North Pattaya) and the purposes of decoration is to use art and culture as the reflection of an ancient vision of Earth, ancient knowledge and eastern philosophy.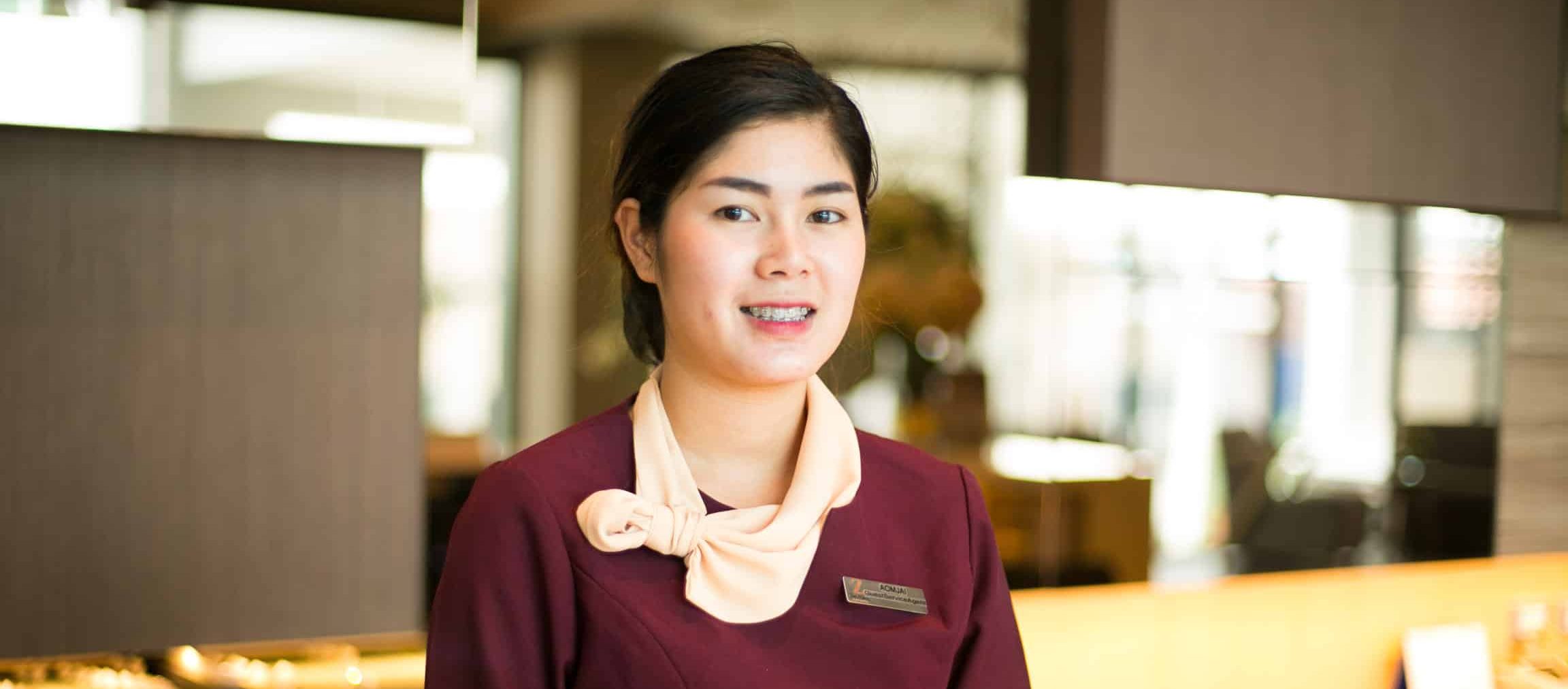 Front Desk
Our friendly front desk staffs are happy to help you check in/out, assist you with all your needs, and make sure you have a pleasant stay. We also provide laundry service, 24-hour security, car valet service, and free transfer to Central Festival, Walking Street, and Bali hai Pier. Limousine to the Airport. (Available 24 hours)
Reviews
"Exceptional"
Very nice hotel with comfortable beds and pillows. The breakfast was okey. The one thing we missed was a tabel and chairs on the balcony, you can only use it to dry your towel on. The pool is just beside the maine street, so every one that passing see you.
Well run, excellent value hotel in a nice spot."
Let's start with the downside- the rooms are small and I'm not sure that the selection of construction materials will allow this hotel to age well. However, for now, it is an excellent hotel. The rooms are modern, simple and clean. We had a sea view room which was a really lovely view. The swimming pool area is fantastic- straight onto the beach road. We were the only ones there mid-week and were joined by a lot of Thai families at the weekend. Really nice. The location is right at the end of the beach and very peaceful. If you are looking to be close to the action, this is not the hotel for you (although 10 baht local buses run up and down the beach road regularly enough). The staff were all amazing and capable of taking a decision. I arrived slightly annoyed that the hotel had taken payment on my card when I had selected payment on arrival through agoda as I had the cash already (paid double exchange rate penalty). The lady on the desk defused the situation perfectly- well done.
The sea view rooms here are good value here. The view out over the Gulf of Thailand from your bed is stunning. The hotel is new and well put together. The rooms are a bit small, but the view more than makes up for this. They are clean and well maintained. The bathroom is fine, and the water was hot. The bed was really comfortable. The breakfast was varied and tasty. I'll be back.
"พนักงานบริการดี"
จองห้องพักแบบseaviewไป คือ วิวคุ้มค่ามาก มีข้อดีหลายอย่าง เช่น ไม่ไกลจาก family mart พนักงานบริการดีมาก ห้องน้ำก็น้ำแรง แต่ที่จอดรถค่อนข้างน้อย เสาร์-อาทิตย์ มีจัดสัมมนา และทัวร์จีน คนค่อนข้างเยอะ ทีวร์จีนชอบเสียงดีงตรงสระน้ำ อาหารเช้ารสชาติพอใช้ได้ อีกอย่างคือ ถ้าไปตอนหน้าฝนแล้วฝนตก น้ำจะซึมผ่านเข้ามาในห้องแต่ไม่มาก โทรเรียกพนักงานมา ก็มีแม่บ้านเอาผ้ามาซับให้ ถ้าเทียบราคากับการบริการนั้นถือว่าคุ้มค่า